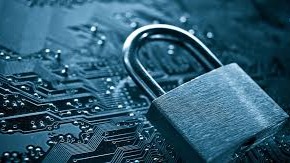 Privacy Policy
Effective date: July 10, 2022
Nepal Passport App Privacy Policy
Nepal Passport App is committed to safeguarding your privacy on-line. This is a government owned app and we do not sell, publish or share your personal information to any other party neither use your personal information for any kind of marketing.
What We Gather From You
Our App typically collects your personal information that is required to issue the electronic Machine Readable Travel Documents.
Usage Data
We collect information when you access the Service by or through a mobile device ("Usage Data").
When you access the Service by or through a mobile device, this Usage Data may include information such as the type of mobile device you use, your mobile device unique ID, the IP address of your mobile device, your mobile operating system, the type of mobile Internet browser you use, unique device identifiers and other diagnostic data.
Contact Information
Our app's online application form requires users to give us contact information (like Name, email address, Mobile number). Contact information is used to get in touch with them when necessary such as in the events like rescue operation from abroad mission and legal operations by relevant government entities.
Parties to Whom We Disclose Your Information
In special cases where Government of Nepal has reason to believe that disclosing this information is necessary to identify, contact or bring legal action against someone who may be violating legal terms and conditions of use or may be causing injury or interference with civil rights, public property, or anyone who could be harmed by such activities.
Security
This app has security measures in place to protect against the loss, misuse and alteration of the information under our control.
Service Providers
We may employ third party companies and individuals to facilitate our Service ("Service Providers"), to provide the Service on our behalf, to perform Service-related services or to assist us in analyzing how our Service is used.
These third parties have access to your Personal Data only to perform these tasks on our behalf and are obligated not to disclose or use it for any other purpose.
External Links
This app contains links to other web sites and e-services. Please note that when you click on one of these links, you are 'clicking' to another web site. We encourage you to read the privacy statements of these linked sites as their privacy policy may differ from ours.
Changes to This Privacy Policy
We may update our Privacy Policy from time to time. We will notify you of any changes by posting the new Privacy Policy on this page.
You are advised to review this Privacy Policy periodically for any changes. Changes to this Privacy Policy are effective when they are posted on this page.
Contact Us
If you have any questions about this Privacy Policy, please contact us by email: communication@nepalpassport.gov.np